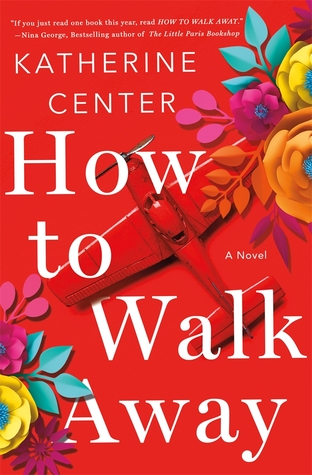 "The question is not how to get cured, but how to live."
―( Joseph Conrad)    Will Margaret find the answer to this question.
There was so many things to like about this tale of a young woman, Margaret, who has everything going for her. Unfortunately life was about to hand her a basket full of lemons. Sometimes when everything seems so very sweet, things can and do turn sour in a heartbeat. For Margaret that moment has come when the sweetness of life becomes a nightmare of tragedy.
Magaret Jacobsen has it all, a gorgeous fiance, a soon to be dream job, and a loving family. She is beautiful, successful, and the world as they say is her oyster .What could be better really? The one thing Margaret (Maggie) fears is flying but when her soon to be fiance decides to pop the question while taking her flying, she acquiesces and reluctantly boards the plane. Chip is a new pilot, well almost a pilot but he is confident, he knows what he is doing and he has a plan. Things seem to be going ever so well and then turn and as life often does, and this dream becomes a nightmare.
Margaret finds herself in a hospital and as time progresses, she learns the extent of her injuries. It is devastating but her missing for three years sister. Kitty, arrives along with her free spirit nature, and endeavors to help Margaret cope. There is heartbreak in this journey for Maggie, a long road to recovery, a secret within the family , and a person Margaret felt was in a corner deserting her.
She is helped by not only family but also the hospital staff. In rehabilitation she to assigned to a therapist, Ian, a Scottish young man who is unfriendly, evasive, and bordering on mean. However, there is something about him that makes Margaret or as he calls her Maggie look to him for guidance and help. The sparks fly between them and one of the very positive things about this novel is the dialogue, attitudes, and feelings, and wit that are displayed by Maggie, Ian, and her sister. They make quite a trio! Her mother, a take charge person, tries to lead and direct, but Maggie's sister, a definite asset in the story,, wants Maggie to take charge of her own life, no matter which way it goes. We all need a sister like Kitty in our lives! She is the spark that ignites Maggie into action and Ian is the man who makes things come together and gives Maggie a reason to push forward.
Told with humor and a spirit of I can do, this story is a quick, fun read, one that surely will be a hit. My one criticism for this book which I truly did like is that the medical issues that Maggie went through seemed to be painted in a trivial manner. I know this was suppose to be lighthearted fun story, but at times the suffering, that one could be sure Maggie was going through, was pushed to the background.

Publishing on May 15, 2018