An explosion happens in Penn Station and many are killed in what might be considered a terrorist attack. As the police, EMTs, firemen, and others rush to help those who have been injured a frantic wife tries to reach her husband. All cell service has stopped and as the panic of what has occurred comes to all, the wife, Julia, decides to take matters into her own hands and find her husband. She is convinced he is alive and her determination to find Michael makes up the gist of this story.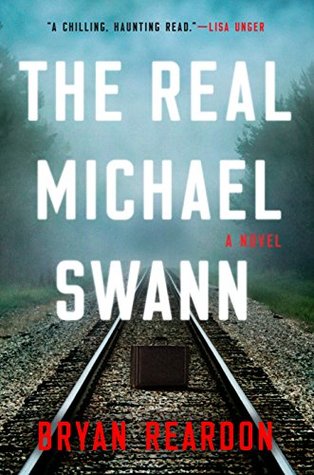 I think this book reverberated with me, because of the events that happened on 9/11. My husband was working on Sixth Avenue in Manhattan at that time and I, too, lost any kind of communication with him. It was a terror that was unimaginable and I was so in tune with what Julia Swann was going through. The sheer panic one feels in this situation is unbelievable. You don't know what to do, you are helpless and hope is the only thing that keeps you going.
Mr Reardon has certainly painted a realistic picture of what a terror attack does to people. One has the sense of the unreal, the panic and the grief that follows when this senseless occurrence happens and we feel that we have been cast adrift in a world we don't understand anymore. This was an intense book which sends the reader on this journey that Julia takes to find the man she loves, the man she shares her life with, and the father of her children. There are lots of twists and turns in this book and we find ourselves so attuned with Julia as she searches for Michael. Will she find him or will she be left with just the memories of the man she loves. "
"No one understands my ills, nor the terror that fills my breast, who does not know the heart of a mother". (Marie Antoinette)
Thank you to Bryan Reardon, Dutton Publishing, and Edelweiss for a copy of this book.
Bryan Reardon is the author of the New York Times best selling novel, Finding Jake. For the past decade, he has also worked as a freelance writer specializing in medical communications, and as a ghost writer. He co-wrote Ready, Set, Play with retired NFL player and ESPN analyst Mark Schlereth and Cruel Harvest. Prior to becoming a full-time writer, Bryan worked for the State of Delaware for over a decade, starting in the Office of the Governor. He holds a BA in psychology from the University of Notre Dame and lives in West Chester, Pennsylvania, with his wife, kids, and rescue dog, Simon.