This was a story of five brave women who decided that they were more than capable to compete in the man's world of airplane races. Meet the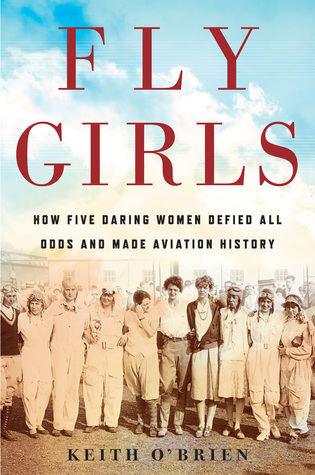 Florence Klingensmith, Ruth Elder, Amelia Earhart, Ruth Nichols, and Louise Thaden, were some would say people born before their time. However, most of us would say these women were the stuff of dreams, of a life fulfilled by the joy of stepping out into a place where women dared not to tread, of blazing a trail so big and wide that today we think nothing of women pilots, women flying military jets, and women in of all things outer space!
These five women came from such varied backgrounds, some not well educated, some from families of wealth and some from families that had nothing. One was a married mother of two, one a divorcee, one married to George Putnam, who would later go onto fame and disappearing in the Pacific Ocean, giving rise to many theories as to her death and disappearance.
These women shared a passion that of flying, that of competing with men. They all shared the idea that women were just as good as their male counterparts, although many of that time felt differently. They risked life and limb to prove that point to show the world what they and all women were made of. They were tough, they were resilient, and they followed their dream, some even to their death.
I very much enjoyed this story as the author delved not only into their lives but also into what made their characters strong and courageous. They knew the risks and they embraced them happier in the sky, happier in beating the men, happier in their ability to be exactly what they wanted to be. They were and are true trail blazers, who followed their paths and in doing so opened up to the women of today countless opportunities. We owe them an enormous debt of gratitude and know today that their efforts were not in vain.
Thank you to Keith O'Brien, Houghton Mifflin Harcourt, and Edelweiss for a copy of this truly inspiring story.
Amalie Earhart, Ruth Nichols, Louise Thaden
  The New York Times Book Review has hailed Keith O'Brien for his "keen reportorial eye" and "lyrical" writing style. He has written two books, been a finalist for the PEN/ESPN Award for Literary Sportswriting, and contributed to National Public Radio for more than a decade.