My week ahead looks to be filled with some excellent books and moments spent with writers who are able to mesmerize and fill my mind. Here is what I am looking at reading this week:
  Having read the first three books in the series starting with The Shadow of the Wind way back in 2010, I have been an eager and enthralled reader of the series created by Carlos Ruiz Safon. Right now I am about three hundred pages in and savoring every well composed word, as I am taken back to the Cemetery of Lost Books. Using the events of the Spanish civil war and Franco's dictatorship, Ruiz creates a separate world which is both atmospheric and frightening. The suffering which occurred is highlighted and the characters are so well defined that we see the horrendous aspects of Franco's fascist regime so well. It is a huge book, numbering over eight hundred pages, but one that has drawn me in, wrapped me up in its pages and is proving to be so indicative of this talented author's skills.
  Having read many of C.S. Lewis's stories particularly the Narnia series both to my own children and those I taught, I was ever anxious to give this one a go. Told about the love story between Joy Davidman and C.S. Lewis, it highlights a relationship built on not only love, but also the devotion to their writing and their acquired faith. I am about sixty percent into this book, and am finding it fascinating and enjoy so much the way Ms Callahan has presented these very real people. Interspersed with words from Ms Davidman's poetry, this is providing me with abundant moments of very fine reading.
   Having read some of Diane Chamberlain's past books, I was quite anxious about this one. Started last night and only about ten percent into it, this looks to be a fascinating premise. As mothers know, we would do anything to protect and nurture our child and as Caroline Spears gets awful news about her unborn daughter, she is presented with an unbelievable option to save her child. This looks to be a most compelling novel about the lengths one goes, to protect the ones we love.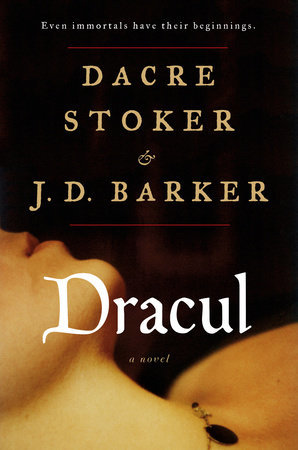 This is such a perfect read for the upcoming celebration of Halloween. Written presently, with the notes left behind by Bram Stoker, Dracula's original author, this book is the prequel to that most harrowing tale. It's a big book, over five hundred pages, but seems to be garnering some hefty ratings. I am so looking forward to be frightened and amazed!
That's what my "supernovelistic" week ahead looks like. What about you? What's on your shelf that you hope will captivate you dear book friends?