"Even immortals have their beginnings." 
Talk about a perfect Halloween book! This one had it all vampires galore, unsuspecting victims, and an atmospheric persona that would frighten anyone. Make sure if you embark upon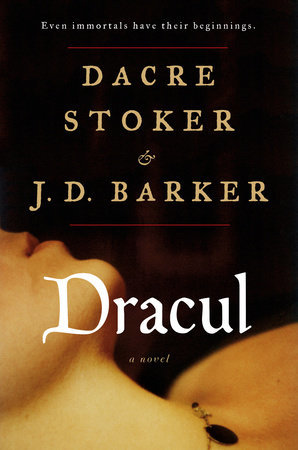 you have the lights on, you are not alone, and you are ready to tackle the monsters conjured up in this prequel to the novel, Dracula, written in 1897 by the Irish author Bram Stroker.
   This original book set the scene for the many Gothic horror books and movies that followed.
This terrifying book, written by the great grand nephew of Bram Stoker and J.D. Barker used the writings and notes of Dacre's great uncle, Bram, to amass a story of how and where this legend began. Some believed it to be a story of Vlad the Impaler, 
  a Romanian, who got his name because of his favorite method of execution. Delightful man!  However, Bram seemed to believe that Dracula was not just a figment of his mind but possibly a reality. As if vampires are not scary enough in your mind, imagine if they were real?
This book not only reveals the Count but also takes a look at Bram and his connection as well as that of his family to a woman named Ellen Crone. She is the care provider for the children and as Bram had been a sickly child, Ellen seem to provide solace, comfort and perhaps something else.
Strange murders have occurred in a nearby town, the ones where lots of blood was shed, and Bram and his sister, Matilda, are intrigued. They notice that Ellen seems strange, her behavior odd, and there is something perhaps a bit sinister about her. Bram feels it, he senses her, he hears her speaking to him even when she is not around. Who or what is Ellen? Then, Ellen disappears and when years later she is spotted in Paris by Matilda, seemingly not having aged a day, the search is on for answers. The answers they unearth, (no pun intended), are frightening and lead this crew on a fearsome chase finding not only Ellen but Dracul as well.
Written with a very high scare factor, this book will definitely creep the reader out. It has everything that ramps up the scare factor and makes the reader cringe and shudder. Not only were there vampires but there were snakes (eek!) and cockroaches (double eek!) too! This story if not for the faint of heart, but for those who enjoy a book that chills, terrorizes, and petrifies its audience, this one just might be for you!
https://nypost.com/2018/10/06/bram-stoker-might-have-thought-dracula-was-real/amp/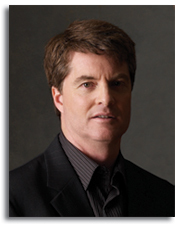 Dacre Stoker, a Canadian citizen and resident of the U.S., is the great-grandnephew of Bram Stoker. He is also the godson of H.G. Dacre Stoker, the commander of the AE2 submarine, whose tactics were instrumental in Gallipoli in World War I.
Dracula: The Un-Dead is Dacre's first novel.
   J.D. BARKER is the internationally best-selling author of Forsaken, a finalist for the Bram Stoker Award for Superior Achievement in a First Novel, and winner of the New Apple Medalist Award. His work has been compared to Stephen King, Dean Koontz, and Thomas Harris. His 4MK Thrillers, The Fourth Monkey and The Fifth to Die, were released in June 2017 and June 2018 respectively. He has been asked by the Stoker family to coauthor the forthcoming prequel to Dracula due out in fall 2018. His novels have been translated into numerous languages and optioned for both film and television. Barker currently resides in Pennsylvania with his wife, Dayna, daughter, Ember, and their two dogs, both of whom sit outside his office door daily, eagerly awaiting his next novel.