My week ahead looks to be filled with some excellent books and moments spent with writers who are able to mesmerize and fill my mind, not to mention some appropriate novels to go with the Halloween spirit! 
  Here is what I am looking at reading this week: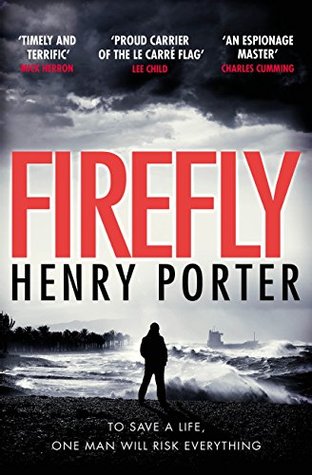 The hunt is on for a young Syrian boy, Firefly, who holds a deadly secret. Tracing him through the refugee camps, Paul Samson, will follow the clues to find the boy. Dangerously, members of ISIS want to stop the boy and will do anything to put an end to him. I am about 30% into this story and the action is fast paced and riveting. Looking forward to knowing if Paul can save Firefly and win the day stopping the terrorists plans for destruction. Thanks to NetGalley, Henry Porter, and Grove Atlantic for an ARC of this book.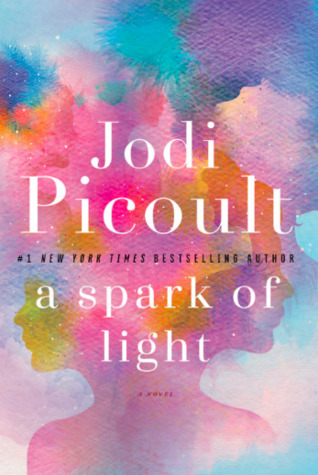 If you want a hot button issue in today's world just embark on the topic of abortion. Into this one at the 60% mark, as Jodi Picoult has again tapped into a topic that is ever so current and one that inflames many. A man has taken over by force an abortion clinic holding hostages as he wields a gun. A hostage negotiator rushes to the scene and eventually finds out his daughter is part of the hostages being held. As always, Picoult writes in a manner which allows you the reader to make judgements on abortion as the hostages themselves try desperately to save themselves and come to some realizations about their long held beliefs. I am totally enjoying this one. This is another ARC from NetGalley which I am grateful for. Thanks also to Jodi Picoult and Ballantine books.
   Reading this one with the Traveling Sisters group on Goodreads. This book looks to be a dark tale that involves an Assistant Commissioner who is drawn back into her former life where she wrestles with hidden ghosts and the fact that she might be on a killer's list to die. Looks to be a thriller with Gothic overtones and one that has gotten quite respectable reviews. My ARC of this book is courtesy of NetGalley, Sharon Bolton, and Minotaur books.
   Got this one in the mail today thanks to Elisha from Berkley Books. This novel is focusing on mother daughter relationship. (being a mother to four daughters this should be right up my alley), as well family relationships. Described to me as the book like the book An American Marriage, (which I loved), meets mothers, I am anxious to get to this one and it promises to be an intriguing read.
   A man, Sean, is a killer, who has served time in a psychiatric prison. He is out now and finds himself attracted to Annabelle. Annabelle disappears and one can figure who the chief suspect is. Seems like a good frightening book, one so suited to the season. This is another ARC that I received from NetGalley, Wendy Heard, and Harlequin-Mira which I do appreciate.
   Lat but not least, hooping to tap into this one, as I picked it up today from my wonderful local library. I often wonder if we will ever lose our fascination with the Kennedy's? In this book Kathleen Kennedy's life is explored and her exploits as a rebellious daughter are brought to light. Looks great to me as I so remember the time of President Kennedy, even though I was a young girl, and the vision we had of another Camelot. Anxious to see what things I learn about this tragic family and the fame and fortune they had.
That is my "wish" list for the week. Hoping you, too, have many wonderful, exciting, and possibly terrifying books in your line up. What's in your lineup?