ISIS is a terrorist organization. The crimes they commit against their own people have been chronicled extensively. They kill, main, rape, and pillage scaring those who do not acquiesce into such a fearful state of affairs that they dare not disagree with the ISIS mantra. Kill the infidels, kill the unbelievers, and kill those who refuse to capitulate to their regime. In the book,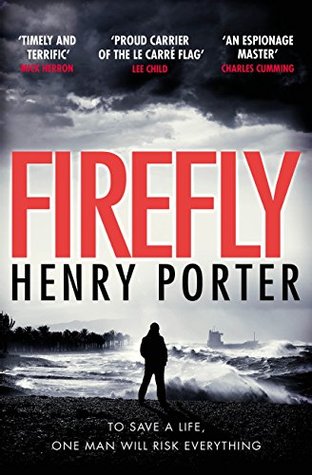 we are taken to the refugee camps in Greece and travel as our young protagonist, Naji, runs from a man who is evil personified and his group of followers. Eluding capture from the refugee camp in Turkey where his family was, he traverses through many obstacles and impediments to try to survive and save his family. People in this Turkish camp and others are trying to escape the carnage, the poverty, and the war torn nations that they are from. Naji, who is thirteen, is desperately trying to bring his family to Germany. He is one among many. However, he has something stored in his phone that is his insurance that he can save his family. It is also a death sentence should he be caught by the terrorists who pursue him. Tasked with finding,Naji is Luc Samson, a former Lebanese refugee, who has to battle a numbers of things in his quest to find Naji. The terrain, the bureaucracy, and the inhuman members of ISIS are some of the things that thwart him. Will he be successful in finding this young man or will those who are intent on Naji's destruction and that of the information he carries be the victor.
I very much enjoyed this story of intrigue, drama, and the resiliency and brilliance of Naji. He was able, through his love of family, to take the word courage and live it every minute of every day. He was a fighter, a combatant in his war against cruelty and the men who espoused acts ever so horrible to win their goal. In his travels, Naj meets many people, the good the compassionate and those who endeavor to both befriend and help this young warrior. They are the ones who are pitted against the evildoers.
The only issue, I had with the story was the length that Mr Porter went to describe each and every detail. At times, this slowed down the pace of the story telling. However, most time the story was able to mimic the anxiety, the fear, and the terror that this boy was experiencing. Other than that, this was a daring story of young gladiator who above all knew that family is a treasure and one that most would do anything to preserve.
Thank you to Henry Porter, Grove Atlantic, and NetGalley for a copy of this thought provoking novel
  Henry Porter has written for most national broadsheet newspapers. He contributes commentary and reportage to the Guardian, Observer, Evening Standard and Sunday Telegraph. He is the British editor of Vanity Fair, and lives in London with his wife and two daughters.