and here we are once again! Back to Monday and that where did the weekend go feeling? Hope that you all had a wonderful weekend and that you are ready to face the new week with vim and vigor…or at least a few cups of excellent coffee or tea…
I am writing today of a book I did enjoy and was so looking forward to called,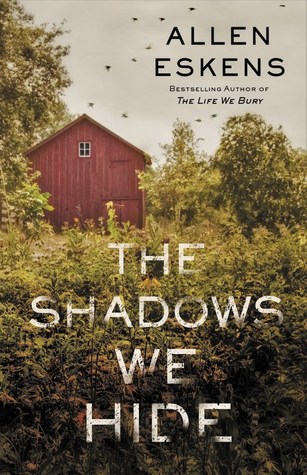 Once again Allen Eskens takes us into Joe Talbot's world, a world of secrets, a world of murder, and a world of forgiveness.
For those of us who met Joe, his autistic brother Jeremy, his girlfriend, Lila, and a mother, Kathy, (the mother from hell), in The Life We Bury, you might be delighted to see their return.
In this installment, Joe tackles the death of his supposed father who was murdered. Joe, now a reporter, takes on his despicable uncle, the police, and a barmaid, Vicki, who seems to fancy Joe. Finding secrets that he never expected, his life is about to take quite a turn as he tries to solve the murder of his father and in the process comes to the realization that his father was just as loathsome as he suspected, and his uncle is probably worse!
Mr Eskens presents us with an easy to read story, one where the characters are fessed out so well, and we come to know them as the two sides of a human coin. There are a lot of things Joe needs to settle in his life. but he seems up to the task using cunning and a wonderful moral sense in his dealings with all. He is the type of character you would like to be friends with. Life does offer twists and turns and Joe and his family tackle them with aplomb and surety.
As with the former book about Joe Talbot, I recommend this new book highly. You can never go wrong with a well written story that carries you along life's road and makes you happy you traveled it with a favorite character.
Thank you to Allen Eskens, Mulholland Books and NetGalley for a copy of this worthwhile story.
   Allen Eskens grew up in the wooded hills of Missouri and, after high school, migrated north to pursue his education. He acquired a Bachelor of Arts in journalism from the University of Minnesota, and a Juris Doctorate from Hamline University School of Law. He honed his creative writing skills in the M.F.A. program at Minnesota State University and took classes at the Iowa Summer Writing Festival and the Loft Literary Center in Minneapolis.