Welcome to Tuesday dear friends! Hoping your day brings you blessings, lots of happiness, and of course an excellent book.
Today I am reviewing the very different and thought provoking book entitled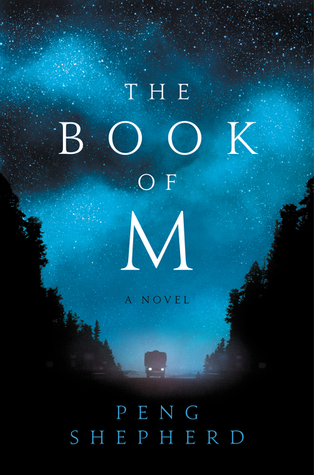 I am again stepping out of my comfort reading zone with this one and I have to say I did enjoy this book and thinking about what I read. It's always a pleasure when a book makes one think I believe.
It's the day of the festival of Lost Shadows and a young man loses his shadow in an Indian market. And then others do as well as this phenomena travels the world. And then the horrendous happens,  for in losing one's shadow, one loses their memory. It is frightening and eerie signifying the death of a world we all live in. How does one survive without a memory, without knowing who or what you are, without being able to read, without knowing a loved one, a friend, a foe, or even yourself? Combining mysticism, folklore, and originality Ms Shepard has created a harrowing look at what could be if we lost our awareness.
In this book, we met Ory and his wife Max. They and others have escaped shadow loss by hiding out for years in a remote area in the woods but one by one people start to drift away until one day, Max disappears for she as well lost her shadow. Max knows that she too, will be one of the lost, memory less, forgetting the man she loves so she leaves rather than subject Ory to her decline.  However, Ory will not let her go, tracking her, following her into a world of desperation, cruelty, death and mayhem. Along the way desperately seeking Max, he encounters others, those who still have their shadow while others are now shadowless as he heads to New Orleans where the "one who gathers" has made a place for all.
There are some extremely strange and abysmal happenings in a world turned into chaos from those who roam about bent on destroying others to a cult that worships the shadowless. This is the land of nightmares, of memory loss, of a time where there are no rules other than survival, and yet amidst all this, there is hope and love as Ory will not forsake Max even though he knows she will probably not remember him if he finds her.
I have to say this book had me from the get go. To comprehend and conceive of a world where the ones I love and I lose our memory was a horrifying experience. This book gave me a new found understanding of what it must be like for people who experience Alzheimers or any type of memory loss. To be cast adrift in a world where you know nothing, something as simple as brushing your teeth or washing your hair is gone from your recognition. It is a black hole from which there is no escape. What a totally fearsome concept to conceive! I do recommend this book for making one come to the realization that it is our memories that makes us who we are. Once we lose them, we become diminished, losing in a way our humanity, becoming adrift in a sea of bewilderment, anxiety, and ambivalence.
  But what if someday all memories faded away?
   Peng was born and raised in Phoenix, Arizona, where she rode horses and trained in classical ballet. She earned her M.F.A. in creative writing from New York University, and has lived in Beijing, Kuala Lumpur, London, Los Angeles, Washington D.C., Philadelphia, and New York. "The Book of M" is her first novel.