It could be worse…it could be Monday. Seriously though wishing you a fun packed day,even if you are at work, and many blessings this Thursday before "Turkey Day. On this week before Thanksgiving,
  a favorite holiday of mine, I am reviewing the very different and awesomely written,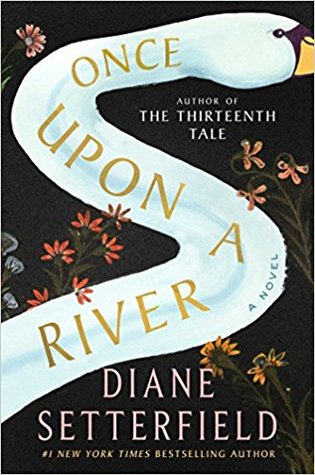 A young girl is found, brought to an old local tavern by a man who is both distraught and in need of help. The child appears dead and the man is in such bad shape he can't tell the people what has occurred, where he found this child, or how he managed to pull her from the ice cold water of the Thames.  But then the child breathes after life was thought to have left her, and the story is set in motion for a tale with includes the magical, the mystical, folktales of yore, and a journey that takes the reader onto a path of intrigue, suspense, romance, and magic.
Another child has gone missing these past two years and her parents have lived a life full of agony at their loss Could this child be their Amalia? Another family with an errant older son feels that this child could be his daughter, Alice, their granddaughter. Then there is Rita, a nurse, who doctors both the child and the village. Is this child the daughter of her heart? What about the man, the photographer, who pulled the child from the water? What does he feel and see in this young girl?  Still there is another woman who, although she is in her forties claims, this four year old is her lost sister. How can that be?
Then there is the child. She seems ethereal, never speaking, seeming to be birthed from folktales of long ago, a child of the water in which she was found. She is the child they all want and yet will she ever belong to any of them?
I absolutely loved this atmospheric tale of love, loss and what happens in the in between. Having read and loved Diane Setterfield's The Thirteenth Tale, I was ever so anxious to read this one. I was not disappointed as Ms Setterfield wove a tale that was magical, atmospheric, and otherworldly. It managed to entrance me and pull me into its mystical yet eerie presence. I definitely recommend this story if you love books that build upon the spiritualistic and the imaginary nature of all tales handed down through the years.
Thank you to Diane Setterfield who kept me entranced, Atria, and NetGalley for providing a copy of this mesmerizing story.
This book is due to be published on December 4, 2018.
   Diane Setterfield (born 22 August 1964) is a British author whose 2006 debut novel, The Thirteenth Tale, became a New York Times No. 1 best-seller. It is written in the Gothic tradition, with echoes of Jane Eyre and Wuthering Heights. Her debut novel was turned into a television film.
Before writing, Setterfield studied French Literature at The University of Bristol. Setterfield's PhD is on autobiographical structures in André Gide's early fiction. Setterfield taught at numerous schools as well as privately before leaving academia in the late 1990s. Diane Setterfield currently lives in Oxford, England.