I have been away for awhile celebrating the Thanksgiving holiday with family and friends, but I did get a chance to read a few books. Today I am reviewing,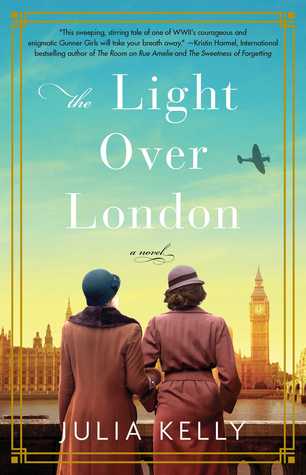 In this book we meet two woman of two different time periods. The first is Cara Hagraves, a young woman devastated from a current divorce who works with a antiques dealer classifying objects. The other is Louise Keene, a young woman who is stifled by her overbearing parents and looks for a way to escape their confines. She finds it by running away and then working as one of the ack ack girls during World War II. Both girls are trying to find a place where they belong, a place where they find their sense of self, a way to establish their natures.
Cara finds hidden in an old piece of furniture, a diary that once belonged to Louise and from those pages the story is drawn. As Cara searches to determine who Louise was, she discovers more about her own grandmother's place in the war. She is helped by a young man and the romance begins to bud as they draw closer to one another and the truth of what happened to these young woman thrown into the war effort.
This book offered an interesting look into the ack ack girls, but it was more of a romance story than an actual historical fiction novel. While I did like it, for it was an easy read, I did want more development on the historical side. It did however, encourage me to research more about the ack ack girls and for me that is what a good book often does…..inspires you to dig deeper.
Thank you to Julia Kelly, Gallery Books and NetGalley for providing me with a copy of this book.

Julia Kelly is the award-winning author of books about ordinary women and their extraordinary stories. In addition to writing, she's been an Emmy-nominated producer, journalist, marketing professional, and (for one summer) a tea waitress. Julia called Los Angeles, Iowa, and New York City home before settling in London. She also writes contemporary romance novels as Julia Blake. Readers can visit JuliaKellyWrites.com to learn more about all of her books and sign up for her newsletter so they never miss a new release.