It's the first Saturday in December and here are my five star reads for November. I hope you had many five star reads and that this new month brings you joy, happiness, and family times.
First of my five star reads is the book:
One Day in December by Josie Silver, was an adorable wonderful story that hit all the right notes and made for a wonderful read. It was charming and although I have never considered myself a romance book reader, this one did touch me in so many ways. There was so much to love from love itself, to the power of friendship, and finally the idea that things often do work out in the end. If you haven't read this one, you need to or even pick it up as a present for someone. You could even make it a gift to yourself.
Next up was: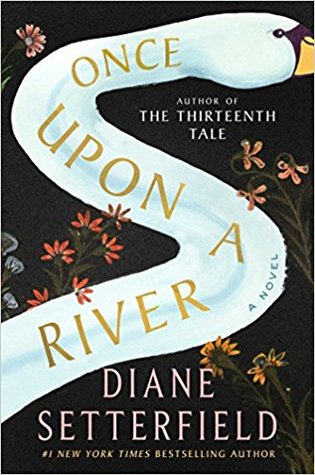 Diane Setterfield's, Once Upon A River sent me upon a journey that was both magical and mystical. It was built upon folktales, imagery, and the power that life often has over death. In this masterfully constructed novel, I found myself lost in the setting and blown away by the images created that transported me into a realm of suspense and a touch of romance. I definitely recommend this one to all who enjoyed Ms Setterfield's Thirteenth Tale. It has just a perfect amount of magical realism.
That's the two book that were five star reads for me. How about you? Did you have some terrific reads that merited five stars? Let me know if you did, as we always want to know about some awesome books.