Happy Sunday and welcome to the first full week of December. Time to get your shopping on.
Today I am reviewing the book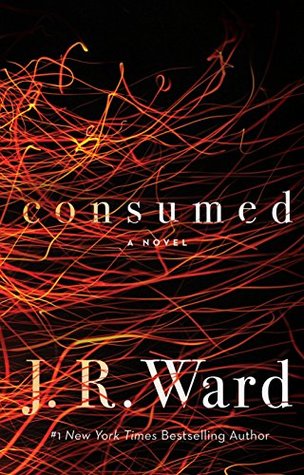 an interesting start to a new series by J.R. Ward.
This book introduces us to Anne Ashburn, daughter of a firefighter, and a firefighter herself until on a dangerous call, she is trapped and to free her, her boyfriend Danny McGuire must make a hard choice. This choice leaves Anne a firefighter no more and she must find a new position to align herself with after she recovers from the tragedy that befell her.

Danny is a bad boy, but Anne herself is tough as nails and she has an ongoing antagonistic relationship with both Danny and her brother. However, Anne is strong and knows she must rebuild her life. Her new job as an arson investigator is a way for her to succeed over tragedy. However, as soon as Anne assumes her new job, she is drawn into an investigation in which she becomes targeted and her life is in inherent danger. As this danger becomes more and more apparent, her relationship with Danny intensifies and together they try to bring an end and find the arson is who is burning up derelict buildings that contain large amounts of electronics or die trying.
This was a quick, fast paced read that was intense in showing the dangers that firemen and women face both on the job and in their personal relationships. It certainly takes courage and fortitude to do the job these men and women do and this book was able to show that. It will be interesting to see where this eventual series will go and if Anne and Danny will be back in the next outing.
J.R. Ward is the #1 New York Times bestselling author of numerous novels, including the Black Dagger Brotherhood series. She lives in the South her family.