Well, I seriously need to get a go on my Christmas shopping, but one thing I already know to buy for friends and family is books. Any book on your Santa list?
On this beautiful Thursday, (yes a tad bit cold but nice) and I am reviewing the book,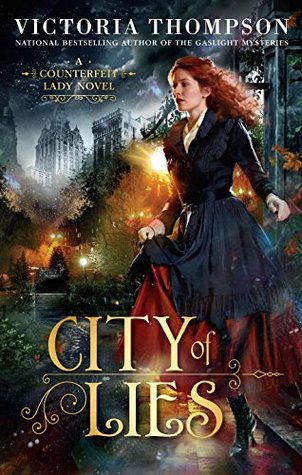 I have wanted to read the books in this series for awhile, since so many of my book friends have had nice things to say about them and so before 2018 goes out, at least I did get to this one.
Put together a few grifters, a few marks, a very angry vindictive mob type boss, and a few suffragettes and you have the makings of this book. Elizabeth Miles, bless her felonious heart, is a con lady. Together with her brother, and her father they plot ways in which to help themselves to a "bit" of money. All seems to be going well until they tick off the vile Oscar Thorton for he is not a man to let anyone pull anything on him.
In an attempt to escape the nasty Thorton, Elizabeth hooks up with a group of suffragettes, winds up in jail with them, and ultimately meets a man who she will come to love. Elizabeth is beautiful, (of course), super smart (is there any question of that? ) and has a plan, a way to escape the evil Thorton and his henchmen while saving the day and getting the man of her dreams. It's all in good fun or is it? As Elizabeth plays a game of wits, the families of the suffragettes come to love her as they consider her bold and daring. They even forgive the past transgressions of her life. Will Elizabeth succeed in all, or will she wind up one of Thorton's bad mistakes?
This was a fun book, which let us into a bit of the workings of the suffragettes and introduced the heroine, Elizabeth, into a series she would populate. Not sure if this reader will pursue more adventures with Elizabeth, but I did somewhat like this book so perhaps in the future the next series book will call my name.
Thanks to my local library for this one.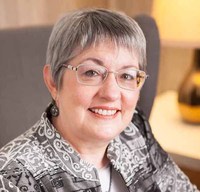 Victoria Thompson is the author of the Edgar® and Agatha nominated Gaslight Mystery series. She was nominated for an Edgar Allen Poe Award from Mystery Writers of America in 2001, and in 2012 she received a Career Achievement Award in Mystery Writing from RT Magazine. Her last five books were nominated for an Agatha Award. She also contributed to the award winning writing textbook MANY GENRES/ONE CRAFT and authored a short story for the anthology, SHERLOCK HOLMES IN AMERICA. In her previous life, Victoria Thompson was the bestselling author of twenty historical romances. She earned her Master of Fine Arts degree in Writing Popular Fiction from Seton Hill University in 2012, where she has been a mentor and lecturer for 16 years.
As a note, my youngest daughter is a graduate of Seton Hall University.
 Now here is a truism….. "Near as she could figure, government was just the biggest of the big cons, with everybody trying to get the best of it for themselves and sting the other guys."