Today, I am bringing you a review of a thriller that went beyond thrilling. It was a story so bizarre, so out there that you had to utter "Phew" or "Wow! that was so twisted" when the last paragraph was read. So, here it is, the book that will set your expectations ablaze.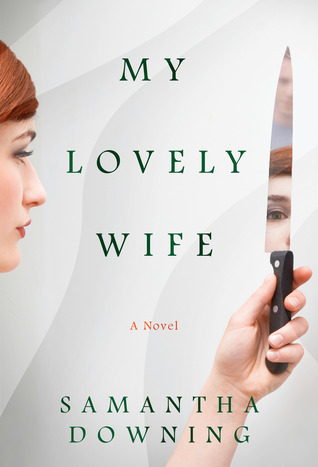 Prepare yourself if you plan on reading this one. You have been warned…..
Finding the right person, falling in love, having a family, it all sounds like a dream scenario. It's perfect in every way, all except one and that one is a totally horrifying.
It's hard to write of this one without taking deep breaths and wondering what the heck did I just read. Oh, don't get me wrong. This book was deliciously full of malice, of wickedly stunning images, and of twists and turns that would make your head spin.
Millicent and her husband are totally devoted to one another. They do everything together, and I do mean everything. They have kids, a home, careers, and a hobby to beat all hobbies. …and that's all I am going to say about this book. Can't reveal more or else the thrill of discovery would be shattered.

This is Ms Downing's first outing, a brand new author making her debut with a book that will blow you away. I definitely recommend it for its totally macabre telling, its unbelievable reality, and the fact that once in you are not going to want to put this one down. Addictive …yes, totally devious…yes, and a must read for those who enjoy the gruesome, grisly, and frightful tale of people gone wrong. Fess up…you know who you are….
This book is due to be published on March 29, 2019

and here's the author…
Samantha Downing lives and works in New Orleans, where she is trying to stay cool in this southern heat and write my next novel.