#1. is John Boyne's A Ladder to the Sky. This author continues to amaze and mesmerize me with his writing that evokes such emotions and rivets me to his books over and over again. There has seldom been a worse, more vile character, than Maurice and yet Mr Boyne has written a book so well executed that it is my all out favorite of 2018. Coincidentally, Mr Boyne's The Heart's Invisible Furies was my number one book of 2017. Will this author again be my number one read for 2019? Time will tell, but I am hoping…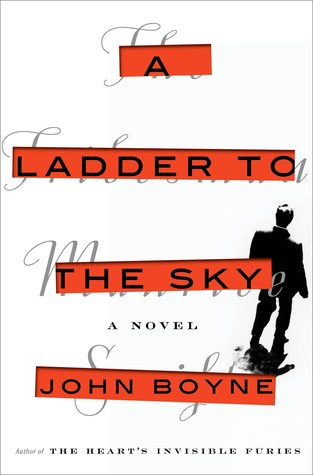 #2. Witness by Ariel Burger, a just completed book, has captured both my heart and mind. Recounting lessons taught by his beloved teacher, Elie Wiesel, this book's relevance is ever so clear in the world today where hate has made an ugly return. There are some books that just should be read by everyone and this is one of them.
#3. Rust and Stardust by T. Greenwood comes into third position for me. I have always loved the way this author has made her stories so full of empathy and respect for its protagonists. In this story, of the poor young child kidnapped by a predator, Ms Greenwood makes us feel the struggles, the heartache, and the trauma that this young child encountered. Truly a moving story of a life destroyed…
#4. My Dear Hamilton by Stephanie Dray and Laurie Kamoie is next for me. I am a lover of historical fiction books, especially ones that are so well written, constructed, and make you want the book never to end. In this telling of Eliza Hamilton, the ever loving and faithful wife to Alexander, we meet a woman of courage, of faith, and of undying devotion to the man she so loved. This couple gave their very lives for the love of this new nation.
#5. Once Upon A River by Diane Setterfield was a book that was magical, mystical, and engrossing. Ms Setterfield created a story that pulled me into the center of folklore with an ample sprinkling of the awesome nature of story telling passed down from one generation to another. This book took me taking on a journey that took me down a path of intrigue, suspense, romance, and magic. I loved it!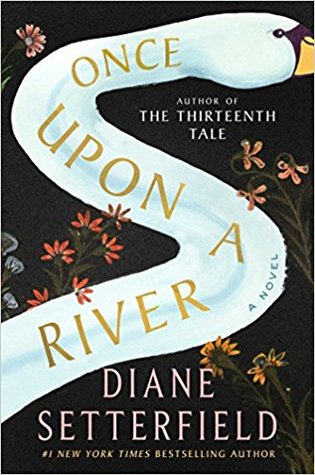 #6. The Dreamers by Karen Thompson Walker winds up in my top ten because it truly made me think. I enjoyed this book with my best friend Jan, and we had such great discussions revolving around this book. It encouraged me to think about our dreams and sleep and how we really know so very little about the way our human brain works. It was fascinating and a little frightening as well.
#7. Our Homesick Songs by Emma Hooper called to me in a lyrical mesmerizing way. This book was like music to me, one that spoke a language I so understood, that presented in few words, a world of change, reality, and difference.
#8. One Day In December by Josie Silver was my "surprise" book of the year. I am not a romance book reader, but this book wow, it was truly wonderful. It is another one of those stories you wish would never end. This book made me happy , sad, upset, and downright mad at times. In other words it ran the gauntlet of emotions but pulled off an amazing feat making this non romance lover a true lover of this tale.
#9. The Lighthouse Keeper's Daughter by Hazel Gaynor was another historical fiction book that I adored. This book moved me into a realm where I was placed inside of a character, living as they lived, feeling a sense of kinship, of belonging, or coming together with what is good, courageous, and noble. It was a fantastic story told with compassion and grace.
#10. Auschwitz Lullaby by Mario Escabar rounds out my top ten books of the year. This telling of the desperation of family, of a mother trying to hold her five children together, keep them alive was heart rending. Books that make one cry are always ones I feel that are so worthwhile. They make you feel, make you see, and understand the cruelty of what humans do to one another. I will always remember this story in which the world was on fire and that fire came to this mother's door.
And now if you want to read some more are my honorable mentions: They are in no particular order: The Labyrinth of Spirits by Carlos Ruiz Safron, As Bright As Heaven by Susan Meissner, A Place For Us by Fatima Farheen Mirza, America's First Daughter by Stephanie Dray and Laura Kamoie, The Last Hours by Minette Walters, A Constellation of Vital Phenomena by Anthony Marra, The Immortalists by Chloe Benjamin, How To Stop Time by Matt Haig, Bone Music by Christopher Rice, Where The Crawdads Sing by Delia Owens, The Romanov Empress by C.W. Gortner, Returning by Shahar Yael, Good Luck With That by Kristan Higgins, and Before and Again by Barbara Delinsky.
Happy New Year dear book friends! May you find the new year filled with love, happiness, and all life's wonderful happenings!
For me it will be another year of reading and the amazing birth of twin grandchildren, one boy and a girl who will join our family in May.