It's been a very strange week here in Virginia. We have gone from the 20s to the 60s in the space of a day. I prefer the 60s of course, but it seems so strange in January to be walking around in just a light jacket. Hope you all had a good week.
This book is a buddy read with my friend Jan. It concerns a group of people who come together because music draws them into a group. Brit, Daniel, Jana, and Henry form the Van Ness Quartet and we travel with them as they find success and failure both in the musical journey as well as they one they all personally take.
Anorexia is a terrible illness. There is in our society such a directive to be thin that we have so many searching for that thinness and in doing so do irreparable harm to themselves. This is a story of four young woman fighting the ravages of this disease. Sure to be an emotional journey!
In an ultimately heartbreaking story about the burdens of fame and the complex negotiations of life in the shadows of greatness, Castellani creates an unforgettable leading lady in Anja Bloom and reveals the hidden machinery of one of the great literary love stories of the twentieth-century. (from the blurb at goodreads) This book cutting across many time periods looks to be an alluring look at glitterati and their followers.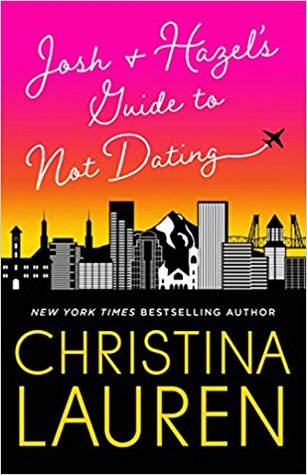 Here I am an avowed "I don't really like romance novels" once again picking one up. After reading and loving, yes, I said loving, Ms Lauren's One Day in December, I am ready to once again embark of a journey to find true love. This is a buddy read with Jan, and after reading the very serious The Ensemble, we definitely are up for this.
Dealing with the ongoing Syrian war, we meet three characters who are facing the nightmare of war with no way to escape but just a determination to live. This book should be a very emotional heart breaking book as these characters struggle with the ravages of war.
That's my bunch of books for the week. As always I hope that you have some really terrific reads in you bunch of books. Happy reading and here's to a wonderful week ahead.