Happy Valentine's Day book lovers! Bringing you today a review of a book I loved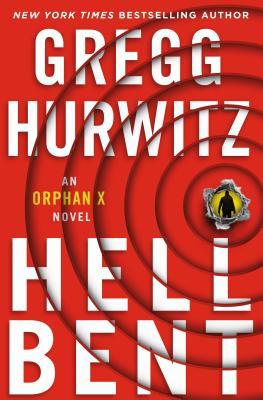 Well, Mr Hurwitz, you have done it again! You have made me quite happy that Evan Smoek has again been a character who is beyond brave, totally bad ass, and loyal. He is a protagonist I so enjoy and never disappointing.
In this action packed, hold your breath thriller, Evan tackles those who wish with glee to see his demise. If you have been following Evan and his escapades, you know that he was once part of an elite and deeply secret unit buried within the government and these elites were called orphans. Their job could be anything and their assignments often included death and destruction. They were at the beck and call of where they were needed around the world or around the corner. Nothing was too difficult or too dangerous for the trained assassins of the orphan unit.
However, Evan is a wanted man. He is wanted by the new leader of the Orphans, Van Sciver, who along with his underlings will do anything to draw Evan out into the open. They capture Evan's mentor, Jack Jones, the man who raised him, who loved him, and who made him into Orphan X. "Jack had taught him this along with so much else. How to find peace. How to embody stillness. How to punch an eskrima dagger between the fourth and fifth ribs, angling up at the heart."
Even watches as they place Jack into a helicopter and threaten his life unless he turns on Evan. They then place a young girl, Joey, a failed Orphan trainee, in Jack's path. She will die unless he defends her. Both Jack and Joey are plants intended to make the elimination of Evan a fait accompli.
Evan, now finds himself with a partner of sorts. He is a lone wolf but there is something about Joey that opens a door inside of him. He sees himself as he once was in her and as the story continues his bond with Joey grows stronger. Meanwhile, he, and now she, are hunted. They are liabilities, liabilities which need to be eliminated.
Evan learns more about those who are after him and how high up the orders are coming from that demand his demise. Will Evan be able to once again beat the odds and succeed where everything is ever so stacked against him?
Told with tons of action, and page turning events that we, who have read the previous books, have come to love, this book is definitely recommended. Getting better with each book, Gregg Hurwitz has made us cheer for Evan and hope that he once again is able to help those in need and succeed over the evil he has encountered.
Thanks to Gregg Hurwitz, (can't wait to read the next book in this series) Minotaur Books, and NetGalley for a copy of this heart pounding book.
and here's the author:
Gregg Hurwitz is the critically acclaimed, New York Times and internationally bestselling author of 20 novels, including OUT OF THE DARK (2019). His novels have been shortlisted for numerous literary awards, graced top ten lists, and have been published in 30 languages.
He is also a New York Times Bestselling comic book writer, having penned stories for Marvel (Wolverine, Punisher) and DC (Batman, Penguin). Additionally, he's written screenplays for or sold spec scripts to many of the major studios, and written, developed, and produced television for various networks. Gregg resides in Los Angeles.