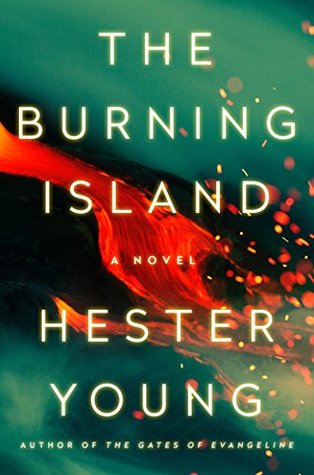 Charlie Cates has an amazing ability, one that let's her see events that either have occurred or will occur in the future. She is a journalist and when her secret ability is outed by her sensing where a young missing boy is, and ultimately finding him. It is decided that Charlie and her best friend, Rae, should head off to the big island of Hawaii to get away from the hubbub surrounding Charlie. People and reporters are clamoring for how or what Charlie is, so they plan an escape from the craziness where Charlie is to interview a well known volcanologist.
Little do they realize that Charlie has been set up by her publisher, for this scientist just so happens to have a missing daughter. The editor is hoping that Charlie will once again use her psychic powers and again draw the media and ultimately create a frenzy for her and her writing.
Charlie and her friend, Rae, get pulled into the mystery of the disappeared daughter who also has an identical twin. During the vacation, Charlie receives many visions and feelings as she seems to be looking through the eyes of perhaps the person who might have done harm to the missing twin. This creates a sense of fear and foreboding as she tries to interpret what she sees and feels.
Not only does Charlie have to contend with that, but the people who surround her, especially a mother and her sons, who live on the adjacent property to where Charlie is staying, have some dark secrets as well, one of which may be that one of the sons is the kidnapper, perhaps even the murderer of the missing girl. Part of a former religious cult, the boys and their mother seem a bit sinister and strange, very strange.
Will the missing teen be founds and if she is, is she even alive?
While there was quite a bit of action and things going on, it was a bit of a mixed bag. I did like the story and felt the author did a good job of keeping the suspense going, but I did think there was just too many elements of this tale. Sometimes an author just wants to incorporate so much, that the story can get a bit lost. However, all in all, this was a fine tale of intrigue, lies, and how the mind of some operate not always in the best interests of anyone but themselves.
This book is the last book in a trilogy.
Thank you to Hester Young, G.P. Putnam's Sons, and NetGalley for a copy of this book.
and here's the author:
Hester Young has lived in Boston, London, Tucson, Honolulu, and central New Jersey. A mother of two, she was a teacher for ten years before becoming a full-time writer. Her first novel, THE GATES OF EVANGELINE, was inspired by a family tragedy and a mysterious dream.