It's always wonderful when a book brings you back to your childhood days, those days of summer, swimming and trips to a favorite place, the local library. As Jan and I shared this book we also shared our memories of being in the library, of carting home armloads of books, of being at peace with a world that offered security, quiet, and BOOKS!
Jan's review
The staggering loss and damage of hundreds of thousands of books is enough to pierce the heart of any book lover. LA's Central Library went up in smoke and fire in April of 1986. This book is an accounting of the fire itself, and the massive volunteer effort to save the books and rebuild the library 3 years later. Books that were salvageable were moved to freezers to prevent mold. Unfrozen 2 years later, it was a complicated process to dry out and restore and rebind.
To this day the cause of the fire is an unsolved mystery, although several theories are presented. There was a suspect, Harry Peak, an affable and charming pathological liar, but there was not enough evidence to charge him. His story makes this an even more compelling read.
But mostly this book is a love letter to libraries and the people who run them. The busy day in the life of a library is detailed, and we are introduced to a bevy of colorful City Librarians, both past and present.
I am most impressed with how libraries took themselves into the future of the internet age and expanded their programs to make them increasingly relevant to their communities. The future of libraries is seen as partnering with the internet, not competing with it.
The book is full of interesting tidbits and facts, such as Ray Bradbury's connection to libraries and the writing of Fahrenheit 451, the science behind fire investigations, the changing role of employing women in libraries, the issue of libraries increasingly being used as havens for the homeless….and so much more.
Most fun fact: Cleveland, Ohio is the headquarters of OverDrive, the company that created the concept of e-book loans. When anyone in the world borrows a book or audio via OverDrive a small light appears on a large wall map showing where and what was borrowed. As someone who has a personal connection to Cleveland and borrows most of my e-books and audiobooks on OverDrive, this makes me ridiculously happy!
I read this with my book buddy, Marialyce. Both of us grew up within walking distance of a library and we had fun reminiscing about the many hours we both spent in libraries and the delicious feeling of walking out with an armload of books, a pleasure we both still enjoy to this day.
Bottom line: if you love books, reading and libraries this is a must-read.
Marialyce' review
In Susan Orlean's book which indeed is not only a tribute to the Los Angeles Public library, but also a tribute to all libraries, we learn of the devastating fire that took place in 1986 that destroyed so many books, maps, microfiches, and all sort of things stored and treasured within its walls. It was a day that in that city, hopes burned along with the books, sorrow ran rampant among the patrons and staff, and to this day, no one is sure how it all started.
There was a suspect, Harry Pearce, an affable young man, who also had a very hard time with telling the truth. His story changed with the wind and there was never conclusive proof as to his guilt. Even if it was Harry, or faulty wiring, or any of a hundred different reasons this fire started, the bottom line was devastation in the loss of centuries old books, magazines, and newspapers. With the fire burning so hot, the water poured on the conflagration turned the building into fog with no visibility. Sixty fire companies joined the fight to put the blaze out, but the fire did its damage and what the fire didn't consume, the water swallowed up.
How could this library possibly recover from this? And yet it did. Three long years, with countless staff, volunteers and others restored what they could and the city finally took over the task of remaking the building. This library came roaring back in all its splendor and is now a testament to all a library was, is, and can be.
Susan Orlean has portrayed for us the role this library, its founders, its administrators, and workers created. She showed us that a library is a microcosm of the world, a place where the people of all walks of life, the homeless, the wealthy, the brilliant, the young, the old, the people looking for a retreat, and the readers come together. They rub shoulders that would never be rubbed in the outside world for the library is and always will be "……. a gathering pool of narratives and of the people who come to find them. It is where we can glimpse immortality; in the library, we can live forever."
Thank you, Ms Orlean, for writing of what many of us love, a place where we find the very things that are so important to us, a place where our books reside and at a moment's notice that book, any book can be ours.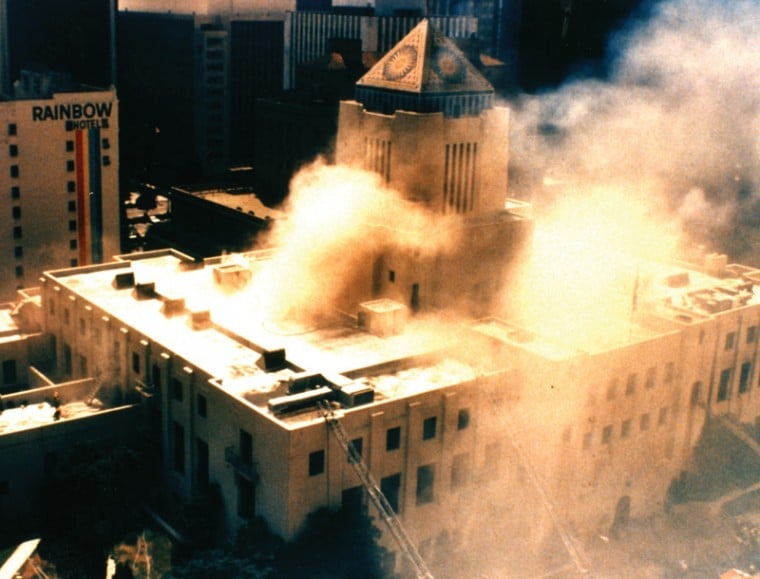 and here's the author:
Susan Orlean (born October 31, 1955) is a journalist and author. She has been a staff writer for The New Yorker since 1992, and has contributed articles to many magazines including Vogue, Rolling Stone, Esquire, and Outside.
She is best known as the author of the 1998 book The Orchid Thief, which was adapted into the film Adaptation (2002). She graduated from the University of Michigan with honors in 1976, studying literature and history. After college she moved to Portland, Oregon, and was planning on going to law school, when she began writing for the Willamette Week. She later went on to publish stories in Rolling Stone, Esquire, Vogue, Outside and Spy. In 1982, she moved to Boston and became a staff writer for the Boston Phoenix and later a regular contributor to the Boston Globe Sunday Magazine. Her first book, Saturday Night, was published in 1990, shortly after she moved to New York and began writing for The New Yorker magazine. She became a New Yorker staff writer in 1992. (wikipedia)