It takes a lot to get Jan and I excited about a thriller these days after having read so many. However, truth be told Lock Every Door had the both of us going from the very first page. Good job, Mr Sager, keeping us guessing and getting that truly wonderful wow factor into this book.
Jan's review
Just when I'd given up hope on finding a fun summer thriller, along comes this book!
Jules is having a string of bad luck and finds herself without a home and job, little money in her bank account, and no family to lean on for support. She answers an ad for an apartment sitter at The Bartholomew, an exclusive luxurious apartment building in NYC. The pay to stay in this fancy apartment? $1K a week. She can't believe her stroke of good luck when she is hired. Apparently Jules forgot the adage that if it sounds too good to be true, it is too good to be true.
There are a few rules: no visitors, no nights away from the apartment, no talking to or otherwise bothering the wealthy residents, and no posts on social media. Desperate for money, Jules agrees.
Soon, she begins hearing strange noises and tales of mysterious deaths and hauntings. When an apartment sitter Jules befriends goes missing, she discovers this wasn't the first sitter to mysteriously disappear, and she goes in search for answers. Answers that turn out to be far more sinister than she could have imagined.
This is a Riley Sager book, so It's not a spoiler to say there are twists and turns in this creepy, Gothic suspense tale where the Bartholomew becomes a character itself.  The palpable sense of eeriness with Jules all alone in the world up against some creepy neighbors in a Gothic apartment building gave me a Rosemary's Baby vibe.
Jules is a strong, relatable, and engaging character. The toggling between past and present builds the tension to a fever pitch. I listened to the audiobook and the narrator was excellent. It was so engaging that I listened to the entire book in 2 days. Love it or hate it, I didn't see the end coming, and it blew me away
I wasn't a huge fan of the author's first two books but after seeing glowing reviews from readers who felt the same way, I took a chance and I'm so glad I did. This was a buddy read with Marialyce and one we both loved. Highly recommended for fans of Gothic suspense.
Marialyce's review
Are you looking to find a place to live and make a few extra dollars along the way? There just might be a beautiful spot waiting for you at the Bartholomew Apartments. Don't let its creepy exterior with its Gargoyles poised seeming to be watching you scare you away. Don't let the fact that there are strange rules as you apartment sit. Don't be turned off by the no visitor's rule, or the no nights spent away from the apartment., or even the no social media rule for it is just inconsequential when you see where you will be living. Are you interested? Does this sounds like a dream come true?
Our heroine, Jules, certainly is ready to take on apartment sitting for she needs the money badly. Down on her luck, with no place to rest her head, this seems to be the answer to the nightmare that she is facing. The twelve thousand dollars she will be paid to apartment sit is the key that unlocks lots of doors. They are not the doors however, that she will eventually come to realize that she wants to open. Little does Jules know what lies behind the doors of the apartments at the Bartholomew.
As Jules digs deeper into this mysterious one hundred year old building she finds a world that borders on the sinister. as she thinks about missing girls, bodies that had previously died from the Spanish influenza, and things the definitely go bump in the night, she finds both her fear and her curiosity piqued. Can she ignore a scream, strange noises, or is it her imagination working overtime? As she investigates further, Jules travels into a world of the macabre, a world she wants no part of.
Riley Sager has created the true creep you out, chills up your spine story. It has all the elements one usually needs to decide if a book is just scarily sinister, and boy this one truly fits the bill! I kept turning pages into the wee hours of the morning, happy that all the doors around me were firmly locked, as I compulsively read this book. A word to the wise, however that Jules should have followed….. if something looks to good to be true it probably is just that.
I definitely recommend this book to all of those who enjoy the disturbing, eerie, and ominous in their books. Paramount Television is in development of this story and it will soon be ready to delightfully scare you!
and here's the author: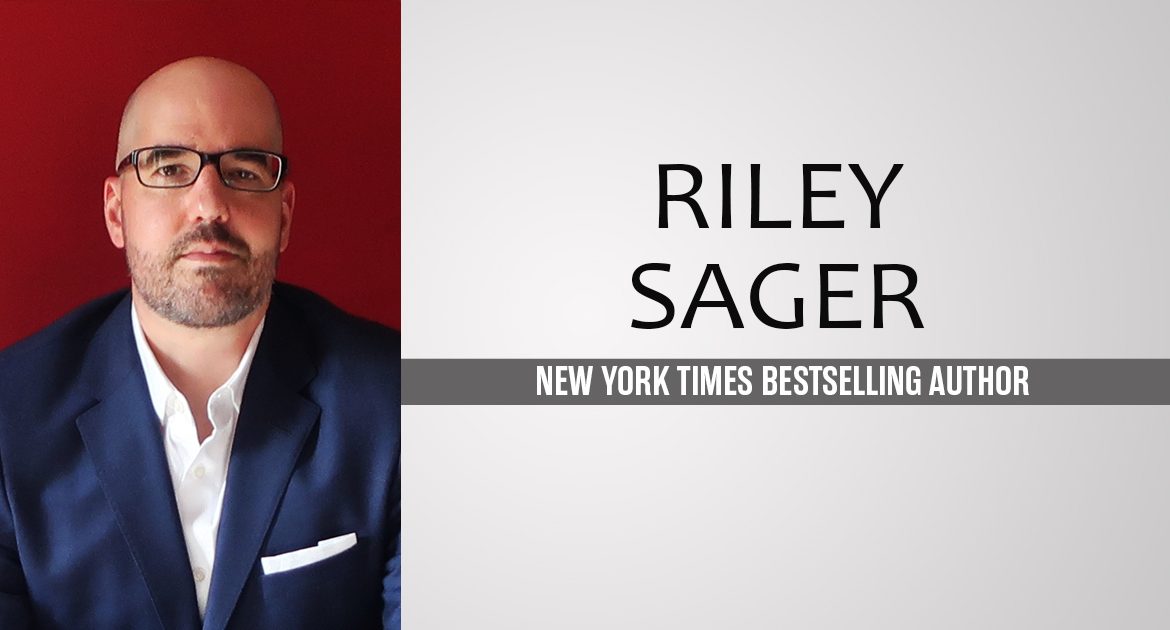 Riley Sager is the pseudonym of a former journalist, editor and graphic designer. Now a full-time writer, Riley is the author of Final Girls, an international bestseller that has been published in 25 languages, and the New York Times bestseller The Last Time I Lied. His latest book, Lock Every Door, will be published in July. A native of Pennsylvania, Riley now lives in Princeton, New Jersey.