"How can I make a difference in restoring what's been lost? How can I help make sure our veterans are never treated that way again?"
Gary Sinise is a man to be admired, thanked, and held up as a role model for what a person can do in their treatment and respect for the people who are veterans and first responders.
In his book, we learn about his journey to become an actor and eventually achieve the role he is most remembered by, that of portraying the character Lieutenant Dan, in the movie Forest Gump. He becomes identified as a diabled soldier because of this role and many see him as a standard bearer for those soldiers who were injured in their role as protectors of America's freedom.
"One of my foundation's main initiatives is to build smart homes for severely wounded veterans. We provide these houses and the land they're built on at no cost to the vets, completely mortgage free."
We learn of Gary's many endeavors into ways in which he and others have aided our returning soldiers especially those who have been horribly wounded and strive to reform their lives around their families and their disabilities. From the building of smart homes to the entertaining and fundraising for the men and women of our military, Gary has done all he could to be a man who returns all that he feels God has given him. He demonstrates in so many ways how very grateful he is to be a citizen of America, and how he has and is paying back for that honor.
It would be wonderful if many of the members of Hollywood and the actors that have achieved so much with fame and fortune would follow Gary's lead and become advocates for our military and our first responders.
Thank you to Gary Sinise, his family, and the many organizations he has started and funded that raise not only awareness of the problems our returning military face, but also what one person can do to raise our sights on what is important and true about being a grateful American.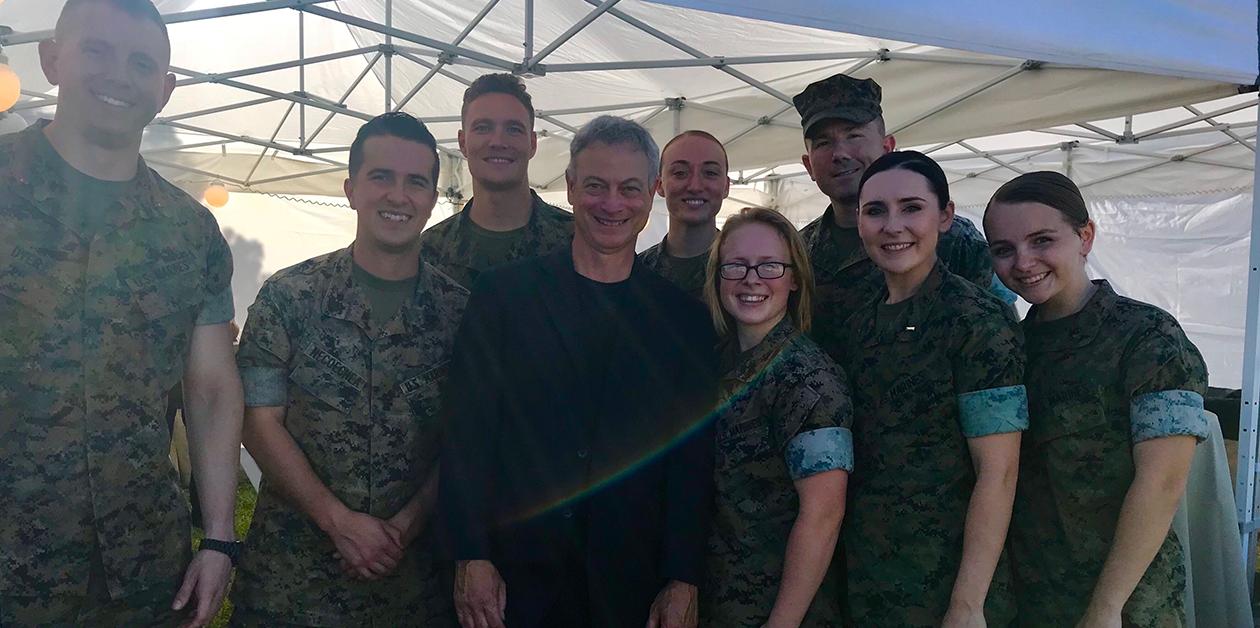 To contribute or to learn more……