Human trafficking is an enormous problem and as much as many seem to think it is random, statistics prove otherwise. We can think our county, our community, our neighborhood is safe from this heinous crime and yet millions of men, women, and children are trafficked each year. Forced labor, sexual exploitation, forced marriages, and even use of extracted organs can all fall under the heading of human trafficking.
For Jane, (Thanh Dao), a Vietnamese woman, brought illegally into the country, where she is trafficked initially to a farm but later is sold to a man, Lenn, who becomes her master in all things. He monitors her at all times, videos her every move and should she go against what he desires, he punishes her by removing things that once linked her to her family. He continual lies about her younger sister's, (Kim-LY) stance as a way to hold Jane in his clutches. She has no way to physically rebel, and yet in her mind she plots and plans every day. Then Jane becomes pregnant and although she thinks she will give birth to a monster like its father, she comes to love the child growing within her. She knows she will do anything possible to protect the daughter she has but there are a number of times when Mary's life hangs in the balance. Adding to the terror of the situation that Jane has suffered for seven years is the fact that her captor has taken another woman and confined her to the basement composed of dirt and detriment. Forced to come to terms with the horrid reality of what has happened she fosters an escape with the other woman and as they make their way find another surprise awaits them.
This harrowing tale had an aura of authenticity, as one that made the reader feel as if they too, were in the isolated farmhouse with Jane. The author's depiction of Lenn, the enslaver, was absolutely frightening. He was a man who was so influenced by his now dead mother that he found it easy to travel the road to cruelty and punishment. However, as so many subjugators do, he would sometimes show a spot of kindness and Jane would be grateful and subdued.
This heartrending book was one that had this reader frantic at times as to both the uncertainly and cruelty of Jane's situation, offering up prayers that she would one day find her way to the freedom she so richly deserved. Although this was a fictitious story, the elements of it were true. For more on the facts of human trafficking https://www.factretriever.com/human-t…
Thank you to Will Dean, Atria Books, and NetGalley for a copy of this story due out April 20, 2021.
and here's the author: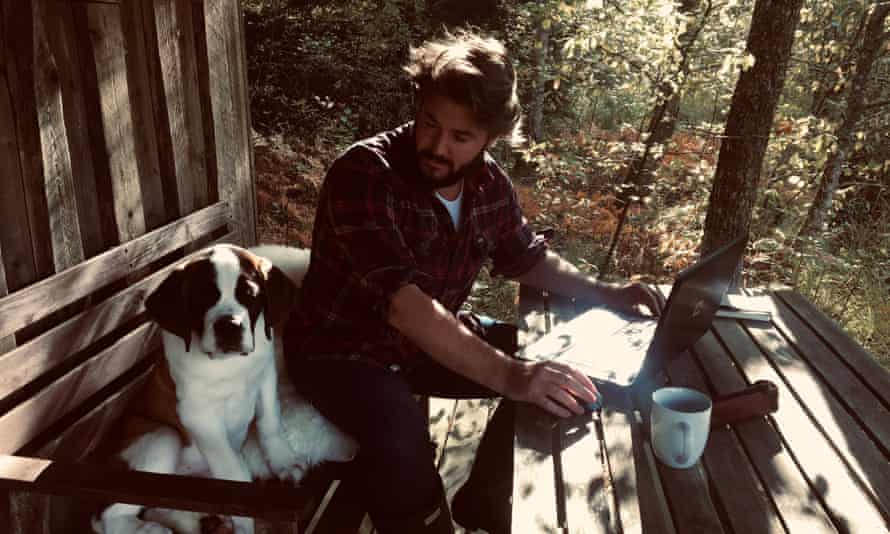 Will Dean grew up in the East Midlands, living in nine different villages before the age of eighteen. He was a bookish, daydreaming kid who found comfort in stories and nature (and he still does). After studying Law at the LSE, and working in London, he settled in rural Sweden. He built a wooden house in a boggy clearing at the centre of a vast elk forest, and it's from this base that he compulsively reads and writes. He is the author of Dark Pines.
https://www.theguardian.com/books/2020/dec/22/will-dean-the-last-thing-to-burn-tuva-moodysson