Jan and I enjoyed ourselves wanting to throttle Charlie a few times, but overall, we did applaud her eventual bravado. We both had to admit that Riley Sager pulled a really brilliant trick out if his hat, and had a saying good job there Riley. Even our master detective skills didn't see that one coming!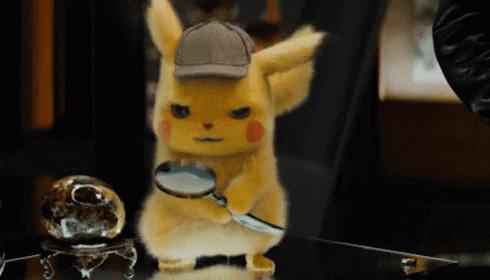 Jan's review
If you are in the mood for an homage to campy B-movie thrillers where the pages practically turn themselves, then this is the book for you.
A serial murderer, dubbed The Campus Killer, is still on the loose, and his latest victim was Charlie's best friend, Maddy. Charlie (named for a Hitchcock heroine) is too guilt and grief-stricken to stay in school, and decides to visit her grandmother. She accepts a ride to Ohio with Josh, a complete stranger. While a murderer is on loose. This is Big Mistake #1. One of many made by Charlie, but think of a horror movie where you cover your eyes and yell at the heroine and you get the idea. Stupid maybe, but fun nonetheless.
The trip is a 6-hour drive at night along long empty stretches of road and before long Charlie finds inconsistencies in Josh's story and begins to not only doubt who he really is, but suspect he is the Campus Killer. The problem? Charlie often lives in a fantasy world where she zones out and sees old movies playing in her mind. So, who is the unreliable narrator? Charlie or Josh – or both? The author keeps us guessing as Charlie debates her next move and finds herself in more than a few binds and missed opportunities for escape.
Trapped in a car with a possible murderer, Charlie has nowhere to go and no way to call for help. I loved the pre-cellphone/internet early 90s vibe, where Charlie has to become a bad-ass and use skills she didn't know she possessed in order to survive the night. I also loved the nod to all the great movies and music of the past.
This was a buddy read with Marialyce, and we both had fun playing armchair detective, even though we failed once again. Set your critical hat aside and just go along for the ride with Charlie and Josh. The motives of one of the characters was unconvincing and the final reveal of the killer was a stretch, but as an homage, I didn't take it too seriously. The epilogue was perfection, a rarity! There is a cinematic feel to the book that would make a terrific movie.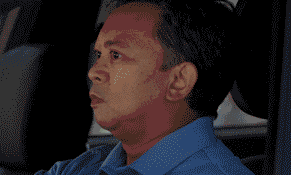 Marialyce's review
If you want to meet possibly the most foolish protagonist ever, then you must read Survive The Night, by Riley Sager. This was one of those books where one wants to jump into the page and slap this character silly for the amount of stupidity, she displays in her choices.

Charlie Jordan is in a bad state, having lost her roommate best friend, Maddy, to a serial killer as well as her parents previously in a tragic accident. Granted she wants to escape the very place where the serial killer has been striking, aka, The Campus Killer. So, without a thought seeming to flow in her head, Charlie accepts a ride out of one hell into another.

Josh Baxter, is a young man looking to share a ride to Ohio and he finds Charlie a willing passenger. As the journey continues, we learn more about both Charlie, a film buff who often inserts herself into the movies she has seen, often drifting away into a state of "nirvana" and Josh, who seems a bit odd. Charlie accepts him until things start to pile up on so called Josh and then the game of wits ensues.. The great awakening happens when Josh's a wallet falls into her lap on the journey and she learns that Josh isn't really Josh.
It all a game of cat and mouse and poor Charlie finds herself trapped with a cunning cat who she has pegged as "The Campus Killer". With its share of twists and turns, things turn around in the "what's happening" lottery and Mr Sager succeeds, as always, in pulling a few surprises out of his bag of tricks. Charlie is manipulated by many things, but she is constantly figuring and plotting to see that Josh gets his just deserts. After making the dumbest moves imaginable, Charlie starts to turn it around to become one smart cookie.  The question is will Charlie turn into victim number five of this killer or can her escapes into movie land help her to reach her final destination?

I had a hard time initially getting over the fact that Charlie made such a poor choices and carried so much guilt that it interfered with good judgement. Then again, we all do make stupid choices with the hope that we learn from them. Hopefully, Charlie stays alive long enough to learn from hers.

This was a fine story one that neatly tied up everything at the end, but once again the reader needed a bit of taping into the "unbelievable" factor. Took me a bit of time to get into the Sager groove with this story. However, I did and wow did it hit me right between my "Nancy Drew" eyes!
and here's the author:
Riley Sager is the award-winning pseudonym of a former journalist, editor and graphic designer who previously published mysteries under his real name.

Now a full-time author, Riley's first thriller, FINAL GIRLS, became a national and international bestseller and was called "the first great thriller of 2017" by Stephen King. Translation rights have been sold in more than two dozen countries.

Riley's next three books, THE LAST TIME I LIED, LOCK EVERY DOOR and HOME BEFORE DARK, were instant New York Times bestsellers. His upcoming thriller SURVIVE THE NIGHT will be published this summer.

A native of Pennsylvania, Riley now lives in Princeton, New Jersey. When he's not writing, he enjoys reading, cooking and going to the movies as much as possible. His favorite film is "Rear Window." Or maybe "Jaws." But probably, if he's being honest, "Mary Poppins."