Jan's Review
Dead Mountain, in the Ural mountains, seems aptly named as this is where nine Russian hikers died on a 1959 expedition. What makes this story so compelling are the inexplicable circumstances surrounding their deaths, which remains unsolved to this day.
The hikers appear to have fled their tent in the middle of the night in sub-zero weather, without shoes and scantily clad. What would cause experienced hikers to do something so irrational and foolhardy? When a search party found the hikers some weeks later, autopsies revealed that several of the hikers experienced unexplained traumatic physical injuries. There were other strange details at the scene, which eliminated a natural occurrence as the cause of death.
Several theories have been debated over the decades, which include an avalanche, animal attacks, a military conspiracy, attack by the indigenous Mansi people, and nuclear experiments. The suppression of information about the incident by the government fueled conspiracy theories.
The problem is that all these theories have evidence to the contrary, and none hold up to close scrutiny. The author, with access to the hiker's diaries, official records, as well as interviews, decides to retrace the hiker's steps and develops his own theory. Despite the GR blurb claiming that: "here for the first time is the real story of what happened that night on Dead Mountain", I'm not sure that is true, but it is certainly an interesting theory.
The story of what happened to the hikers alternates with excerpts of the author's experiences as he made the trek. Well-written and thoroughly researched, I found this incident so compelling I was inspired to find out more and watched a documentary on Amazon Prime, An Unknown Compelling Force, which I found fascinating. I love it when a book leads me down a rabbit hole to find out more.
https://en.wikipedia.org/wiki/Dyatlov_Pass_incident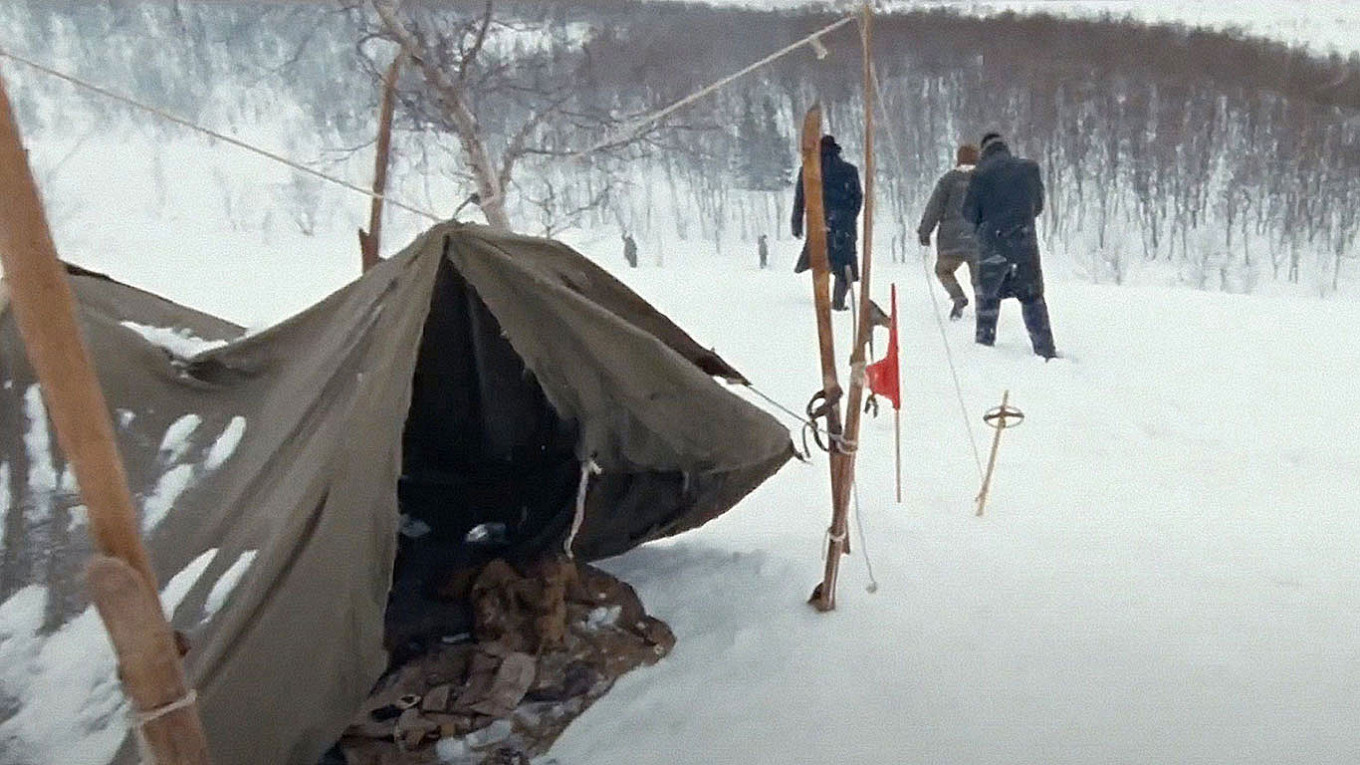 Marialyce's Review
Dead Mountain, the name alone might scare one. However, nine intrepid hikers decided to take on the mountain and not a one of them survived the incident. What exactly happened to these young experienced hikers and how does one explain the conditions under which their bodies were found?

The time was 1959 while Russia was still under the arm of being Soviet Union. Jump to the present and the author, Donnie Eichar, and others have decided to retrace the steps taken by the nine to see if they could find the reason for the unexplained deaths. The circumstances are eerie, finding the hikers having fled from their tent, in temperatures 20 to 40 degrees below zero, ill-equipped to handle the cold. Many of them were scantily dressed and when discovered had often come to violent ends. Interestingly, their clothes contained higher levels of radiation, and a frightening last photograph was found. Various theories abounded as to the why of this bizarre happening. Could it have been nuclear tests, and alien invasion, an attack by the local Masi tribe, or something else?

Donnie Eichar was determined to know and so he enlisted the journals, the records, and experts on science, hiking and weather conditions who lent a hand to a theory that seemed quite different than any that had been proposed.

I was glad to have read this story with Jan and though at times repetitious, this story was interesting and provided many details of a trip that cost so many their lives. It has always amazed me that people would find such pleasure in such a death-defying sport. The weather alone would have happily kept me indoors in front of a roaring fire. Jan and I both agreed that we do not do well in temperatures below 60!

This was a quick read and one that would be well received by those who enjoy hiking and searching for the unsolved mysteries of the world. Although Mr Eichar's solving of this mystery left many doubts in our minds, perhaps we will never know the real reason behind this unfortunate loss of life.
https://www.the-sun.com/lifestyle/tech-old/2233832/dyatlov-pass-incident-mystery-solved/
https://en.wikipedia.org/wiki/Dyatlov_Pass_incident
This was a buddy read with my friend Marialyce and one we both enjoyed. The bottom line is we will never know what really happened, but for those of us fascinated by unsolved mysteries, this is an engrossing account of the tragedy.